An ethical tale prompting conversations about conservation and climate change.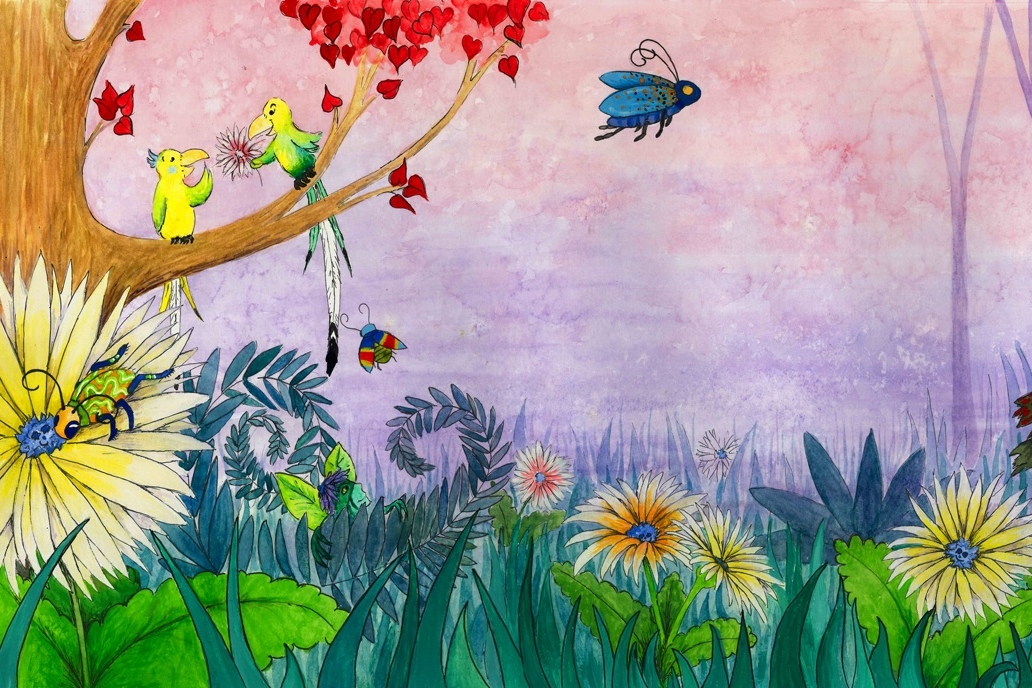 "Kikir of the Walking Trees beautifully combines strong ethics education with an enthralling story and really beautiful illustrations. Essential reading for young children."

— Jaime Shaw, Ethics Teacher, Bega Valley, Australia
KEY PRINCIPLES
"Kikir of the Walking Trees' captures the spirit of hope and determination in every adult and child to care for our precious planet. Thoughtful provoking reading for us all."
— Lyndsey Jones, Mount Pleasant Primary, Christchurch, New Zealand
OBJECTIVES
To strengthen the capacity of children to make well-grounded ethical decisions based on values that promote respect for other cultures and beliefs.
To empower children to engage in dialogue – to listen and to talk – as a means of developing greater sensitivity to differences and an understanding of others.

To nurture children's ability to respond to the needs of their societies with an attitude of reconciliation and respect for diversity and to contribute, in this manner, to a culture of peace.

To affirm the possibility of living together, respecting one another in a world of different religious, ethnic and cultural traditions.
DISCUSSION BASED LEARNING
This book combines both scenario based learning with discussion based learning. The aim is for the children to be the leaders in generating the ideas around what they feel should happen in the scenario and for the readers to have the attitude that 'no idea is a bad idea'.
Topics incllude:
Empathy and understanding the motivation of others

Responding to needs of different people

Living together and respecting other ways of doing things

Loss of habitat through man made activity
THE PROJECT
This open ended illustrated tale is told through the eyes of the plants and animals and is set on a mystical and pristine island facing the threat of over-development. As habitat is lost, the characters are forced to live closer together with fewer resources to share.
Readers are prompted to start a conversation about the scenario and to ask children to use imagination to write an ending. The common themes from these contributions will then lead the plot of the next book.
WHO IS KIKIR?
Kikir is a young sapling and the hero of the story. The readers will hopefully identify with the age of her. She is the one who suggests helping the displaced animals and it's her idea to bring them all home. Kikir represents the innocence of all children and the untainted decision making and heart strength they possess. We hope Kikir will come to life in the next book as the readers begin to shape her true nature and character by their contributions to the story.
WHY THIS MATTERS
We believe the future of the planet and politics will rely on the imagination of our children, so through this book we have created a scenario for them to ponder and contribute to.
Humans have always faced the challenges that come with greed and development. Globalisation, climate change and war have also brought issues of tolerance to the forefront as more and more people are displaced from their home lands and have to live together and share resources.
There are many examples of our political leaders today making poor decisions based on feeding fear to their populations and justifying actions which breed intolerance.